OUR STORY
FOR THE LOVE OF BEAUTY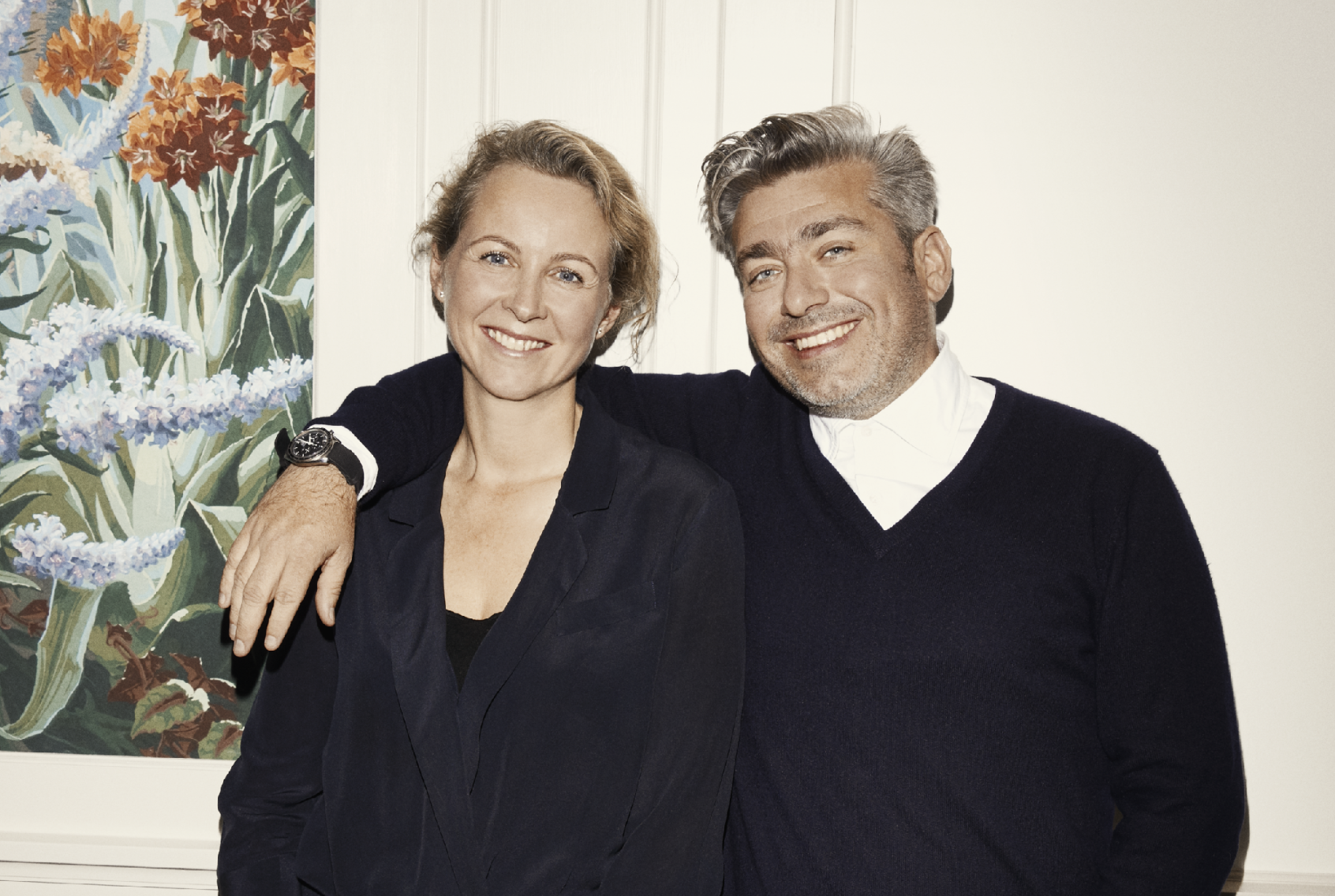 BARNHOLDTS
In the autumn of 2010 we founded the company BARNHOLDTS on the basis of being offered the distribution of the legendary Mason Pearson hairbrush for the Scandinavian market. Our love affair with Mason Pearson started 26 years ago, when Cim gave Lotte a brush as a present. The model was a BN1 Popular and after all these years, she is still using this exact same brush - a testament to the supreme quality and sustainability of these handmade hair wonders. When we were offered representation of Mason Pearson we knew straight away that this was an opportunity not to be missed, but nothing could have prepared us for the overwhelming success that we have since achieved.
For the past 15 years we have been living an almost 100% organic lifestyle which inspired us to make the decision to escalate our brand portfolio with luxury products focusing purely on clean ingredients and sustainability. Today we represent a strong lineup of high-end niche products with some of the highest ethical standards in the world.
THE STUDIO
In 2014, we created Studio Cim Mahony, a small exclusive salon and showroom situated in an old 2nd floor apartment in central Copenhagen. The restoration process took over two years and was carefully done to enhance the feeling of the almost 200-year-old building and to give customers a unique experience when visiting the studio. Today Studio Cim Mahony offers a bespoke hair service, in private settings, and have quickly garnered a loyal international following and reputation for our philosophy of enhancement of the hair and the salon's mindful approach.

For the past 25 years Cim has been working as an international session hairstylist in the inner circle of the fashion industry heading some of the world's most prestigious fashion shows, editorials and advertising campaigns. This international outlook is the heart of all we do.

BARNHOLDTS AT STUDIO CIM MAHONY
Now it is time to rethink and expand the universe of Barnholdts and Studio Cim Mahony. Our mission with Barnholdts at Studio Cim Mahony is to present Barnholdts' well curated line of products at our webshop, combined with enlightened, yet unpretentious articles, editorials, videos and content on the site. And of course, it will be possible to book your Studio Cim Mahony appointment.

With our new online platform, we aspire to inspire and to show what excite us. Our inspiration comes from the world of fashion, culture, beauty and art mirroring our distinctive perspective and aesthetics. For a deeper knowledge of our universe please follow us on @studiocimmahony / @cimmahony / @barnholdts

Warm Wishes
Lotte Barnholdt Mahony & Cim Mahony